2014-08-15 17:12:55
Posted the
2014-15 schedule
- the 92nd season of Arkansas basketball.
2014-06-13 20:28:58
New page: SEC Arenas - shows Arkansas' win/loss records and shooting percentages in all current SEC basketball arenas. Page updates itself as new box scores are added.
2013-12-21 21:41:24
Note - changed the "Schedules" link on the top menu bar to say "Seasons."
Factoid:
Arkansas participated in the 1936 U.S. Olympic Playoffs, winning their college district championship. They then advanced to the Olympic Trials in Madison Square Garden but lost to Hollywood Universal, an AAU team, in the first round of 8-team tournament consisting of 5 college district champions, 2 AAU teams and 1 YMCA team.
Some members of the Universal team were eventually selected to represent the U.S. in the '36 Olympics in Berlin, and won Gold after going undefeated.
---
Random box score:
12/8/1994
@ SMU
Dallas, TX
W 78-66

---
Who is he?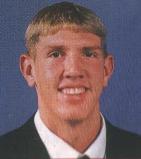 Email: hogstats@gmail.com
---