2015-03-11 20:40:37
New page:
Team SEC Tournament records
2015-03-08 13:19:47
Player stats have been updated and added to all player pages going back through 1957-58. Example - Brandon Dean. Will keep working backward.
2015-01-14 22:18:01
Team and player season stats are now available on Season pages (not all seasons yet, but adding more, working backward). Example: 2011-12 (scroll down)
Factoid:
Scotty Thurman
is the youngest freshman (excluding Shoats) to score 30 or more points in a game - was 18 years, 1 month and 9 days old when he scored
34 points
at
Missouri
in the
1992-93
season.
---
Random box score:
4/3/1995
vs. UCLA
Seattle, WA
L 78-89
NCAA Tournament (Championship)
---
Who is he?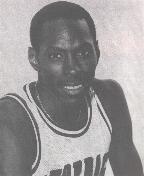 Email: hogstats@gmail.com
---